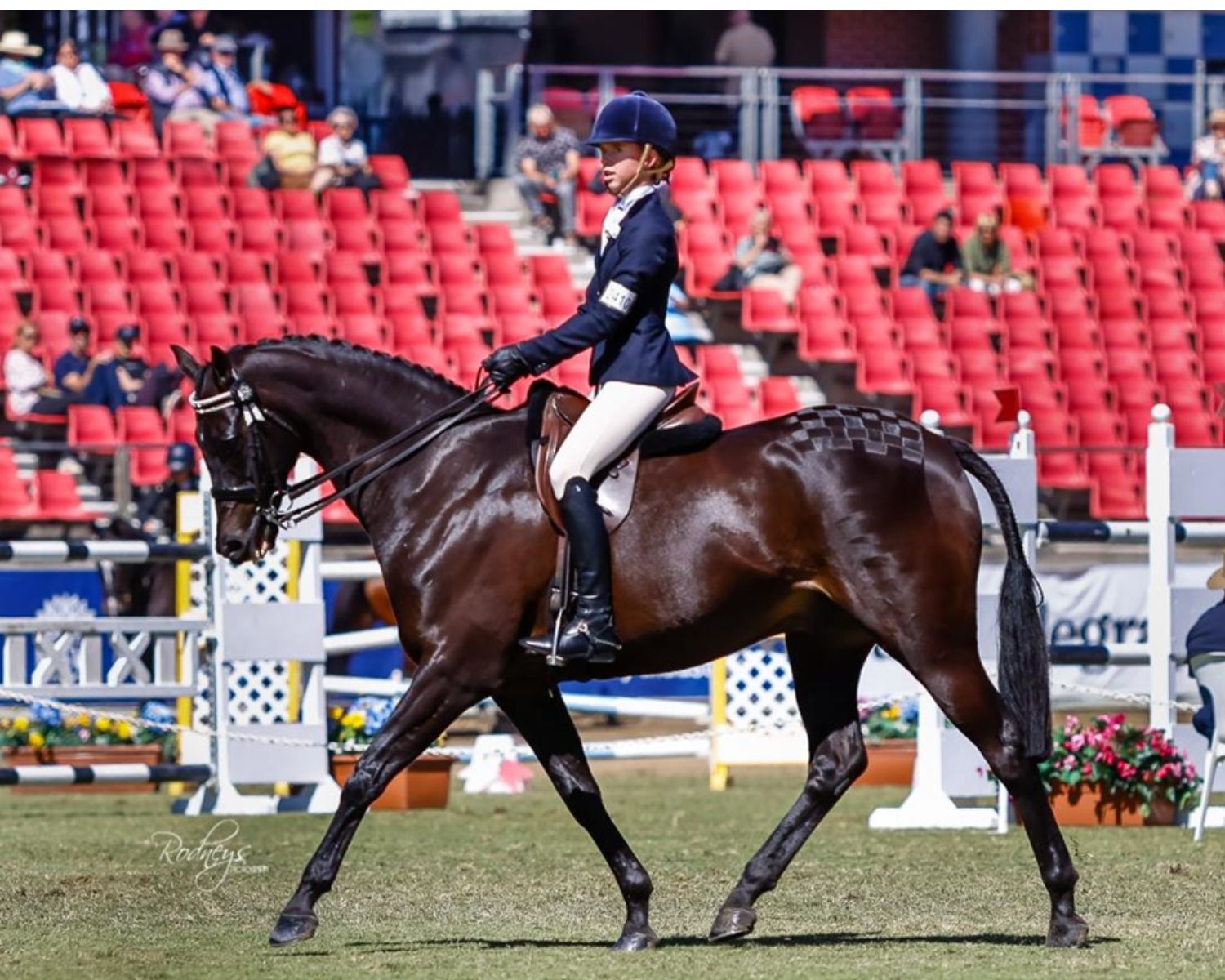 Mia is a show rider and one of the very first BARE ambassadors in the BARE family. She has has continued to prove herself again and again in the ring from a young age. We we love most about Mia, more than her achievements and equestrian successes, is that she can always be seen with a smile on her face.
I love being a bare ambassador because it means I am able to share all the amazing products and represent a company that I love!
Quick questions with Mia 
WHAT EQUESTRIAN ACHIEVEMENT ARE YOU MOST PROUD OF?
Some of my biggest achievements would be;
Training my young horses and bringing them out. Bob was my most successful horse so far in my career. I was most proud of us both winning champion large hunter pony at Sydney Royal in 2018.
Champion Rider 12/15 at HOTY champion childs large hunter galloway at pacific coast IN 2020.
HOW DO YOU STAY MOTIVATED?
To stay motivated I set goals for myself to try and accomplish through the year and that helps me push myself to stay motivated.
WHAT IS YOUR BEST COMPETITION DAY TIP OR ADVICE?
I would have to say that my best tip for a comp day is to make sure that you are prepared and double check that you have everything that you need. The last thing that you want is to be stressed about not being able to find your gear. But also to be confident in yourself and your horse!
DO YOU HAVE A PARTICULAR GOAL OR PLAN YOU'RE EXCITED ABOUT IN 2022?
I am excited to be bringing out young horses and of course, for the new BARE products to be released! I also can't wait to be competing again after a few years of on and off shows!
WHICH ARE YOUR FAVOURITE BARE PRODUCTS AND WHY?
I am in love with all the bare products but if I had to pick a few it would have to be the Mia and Hollie Jackets, the termo fit tights and the technical riding jackets.
The Mia and Hollie jackets are perfect for any season, and they are the most comfortable jackets ever!
The Thermo Fit tights are the most comfortable and affordable tights that keep me warm on the colder days and they also keep me cool and allow my skin to breathe on the warmer days.
The Technical jackets are the most stunning and beautiful fitting jackets, I love the way that they look and fit. They also keep me nice and warm under my other bare jackets and even on there own.
FOLLOW MIA ON SOCIAL 
Instagram: @miawright_14