BARE EQUESTRIAN - Behind the Brand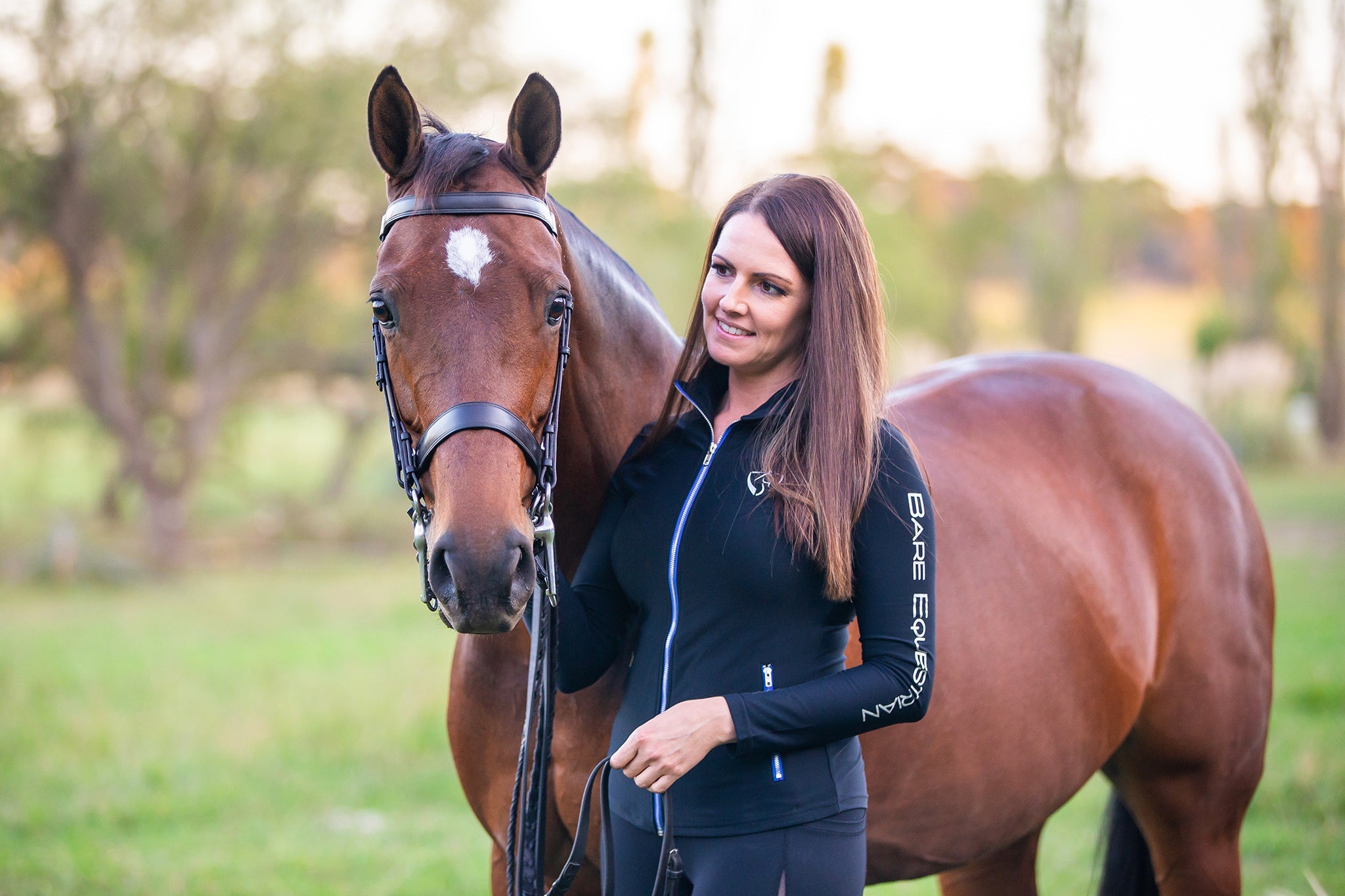 The BARE family is so important! I feel so connected to you all through our growing social media platforms that it's probably time I share a little into the journey behind BARE Equestrian.
In October 2016 my dream came to life – the creation of BARE Equestrian. A brand which combined my love of fashion with my passion for horses. A range of innovative equestrian clothing which could be worn from the Stable to the Street!
For those who don't know me, I'm Hollie McLeod, a self-confessed perfectionist and animal-lover, with a passion for fashion ad beautiful horses. I'm definitely horse obsessed and have been riding and competing since I could walk!
I studied Commerce and Business at University and started working as an accountant (yes roll your eyes, but I was never that dorky accountant you're thinking of). While I have been fortunate to have a fabulous career working with some amazing companies in Australia, there was something missing in my life.
I had taken a break from riding and competing to study and build what I thought would be my long-term career. After taking up riding again and getting back into some serious competition (with the most amazing horse in the world Whistlejackets Tokyo Rose!), I quickly realised there was a niche in the market.
I couldn't find beautiful, quality, comfortable and stylish equestrian clothing at an affordable price point. This drove me to create the successful business and brand that is BARE equestrian.
Being an Equestrian myself, I know what equestrians want – this is a HUGE part of why BARE Equestrian is so successful! I believe in INNOVATION and have created the BARE range to break away from traditional equestrian clothing. Every single product is meticulously designed and developed by me. I would never design or produce something I wouldn't personally use. I LOVE being my own customer! Every product is scrutinized for functionality and quality. I won't rush to produce an imperfect product. I take the time needed because I want the product to be the best on the market.
Based in Sydney, Australia – BARE Equestrian began with our famous 'Performance Tights' – you know the ones, the perfect slim fit that hugs in all the right places in stunning colours that you all love wearing! That's just the start. We are growing and expanding the range all the time.
The brand is now stocked in seven countries across the globe and we hope to continue offering you all innovative and stylish equestrian apparel for many years to come!
I am grateful for the team that work with me to make this dream possible, and I am equally grateful for all of the #BARElovers out there. We feel so incredibly supported in the equestrian community and have an amazing family of BARE Babes! I hope you continue to love the brand as much as we do. I am so excited for the future!