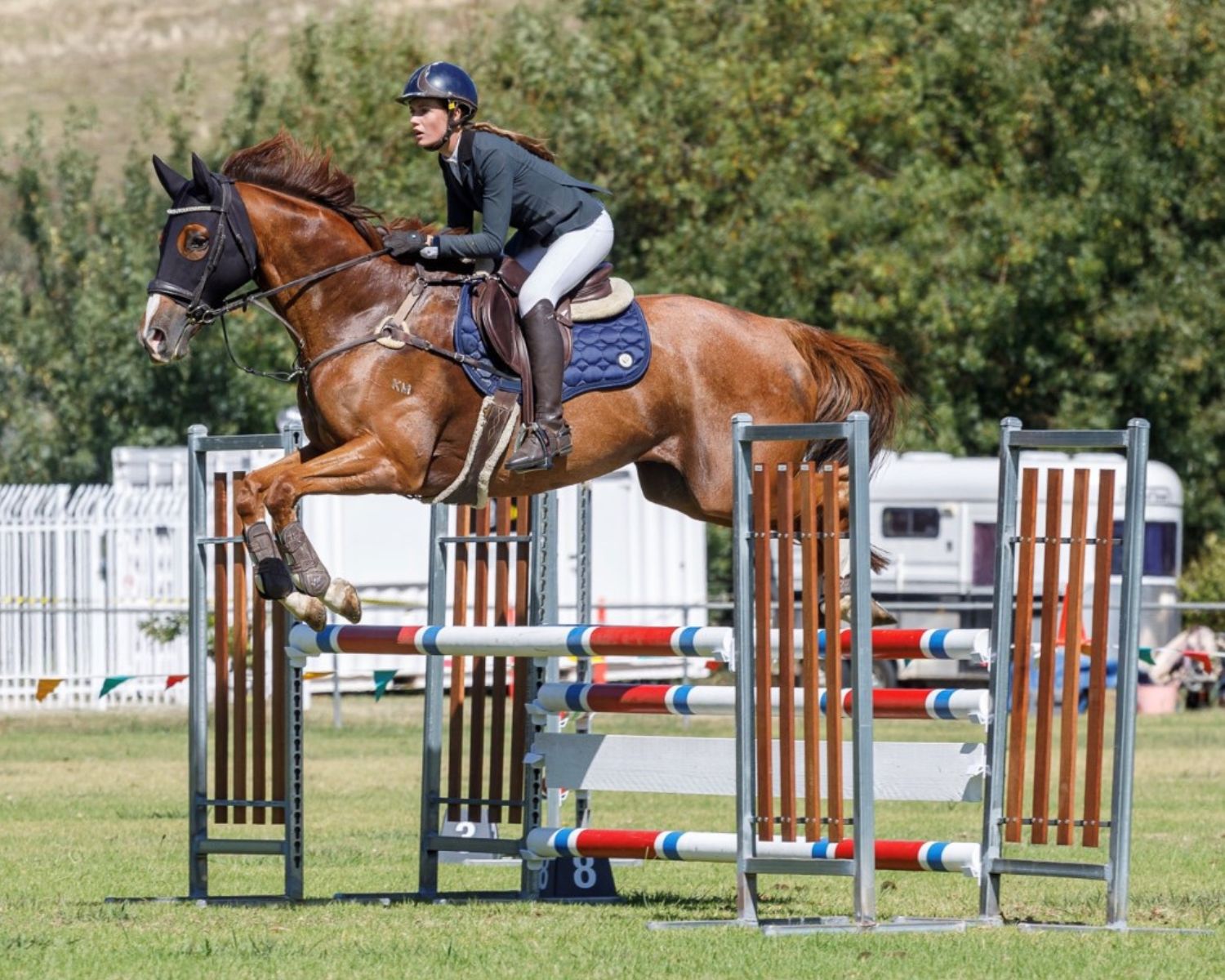 Jorja is a junior up and coming showjumping superstar from NSW. With big goals in sight and bucket fulls of determination and commitment, Jorja has an exciting path to forge ahead.
"I am looking forward to being a part of such a fun and close team that value friendship and kindness in sport, as well as being part of a group that all love spending time with their horses."
Quick questions with Jorja
WHAT EQUESTRIAN ACHIEVEMENT ARE YOU MOST PROUD OF?
2023 NVSJC Shepparton Juniors 120cm
2022 Australian Championships Childrens Series
2021 Royal Easter Show – Part of the Area 5 Team
HOW DO YOU STAY MOTIVATED?
Keeping in mind the goals that I have set for myself and I will get there if I keep at it. 
WHAT IS YOUR BEST COMPETITION DAY TIP OR ADVICE?
Not being rushed and giving yourself double the time you think you need. If you are not rushed you have a clear mind to ride to the best of your ability.
Walking your course well also really helps me to have a solid plan of how I need to ride the course for each horse.
DO YOU HAVE A PARTICULAR GOAL OR PLAN YOU'RE EXCITED ABOUT IN 2023?
I recently stepped up to 125cm and am looking forward to seeing how far Barney and I can go. I would like to do as many junior classes as we can. I am also loving bringing up my young horses.  It is so great to see how much they are improving, and we are learning together.
WHICH ARE YOUR FAVOURITE BARE PRODUCTS AND WHY?
I am in love with all of the BARE performance and competition tights. I wear them every time I ride. They are so stylish, comfortable and breathable, I could wear them all day!! They come in so many different colours, so you are never wearing the same thing, while being super stylish. 
I absolutely adore all of BARE's products and have for the longest time, so I am looking forward to being part of this great team.
FOLLOW JORJA ON SOCIAL
Instagram: @jorja_lenehan_equestrian 
Tictok: @jorjalenehanequestrian 
📸 Both images by Grain & Main