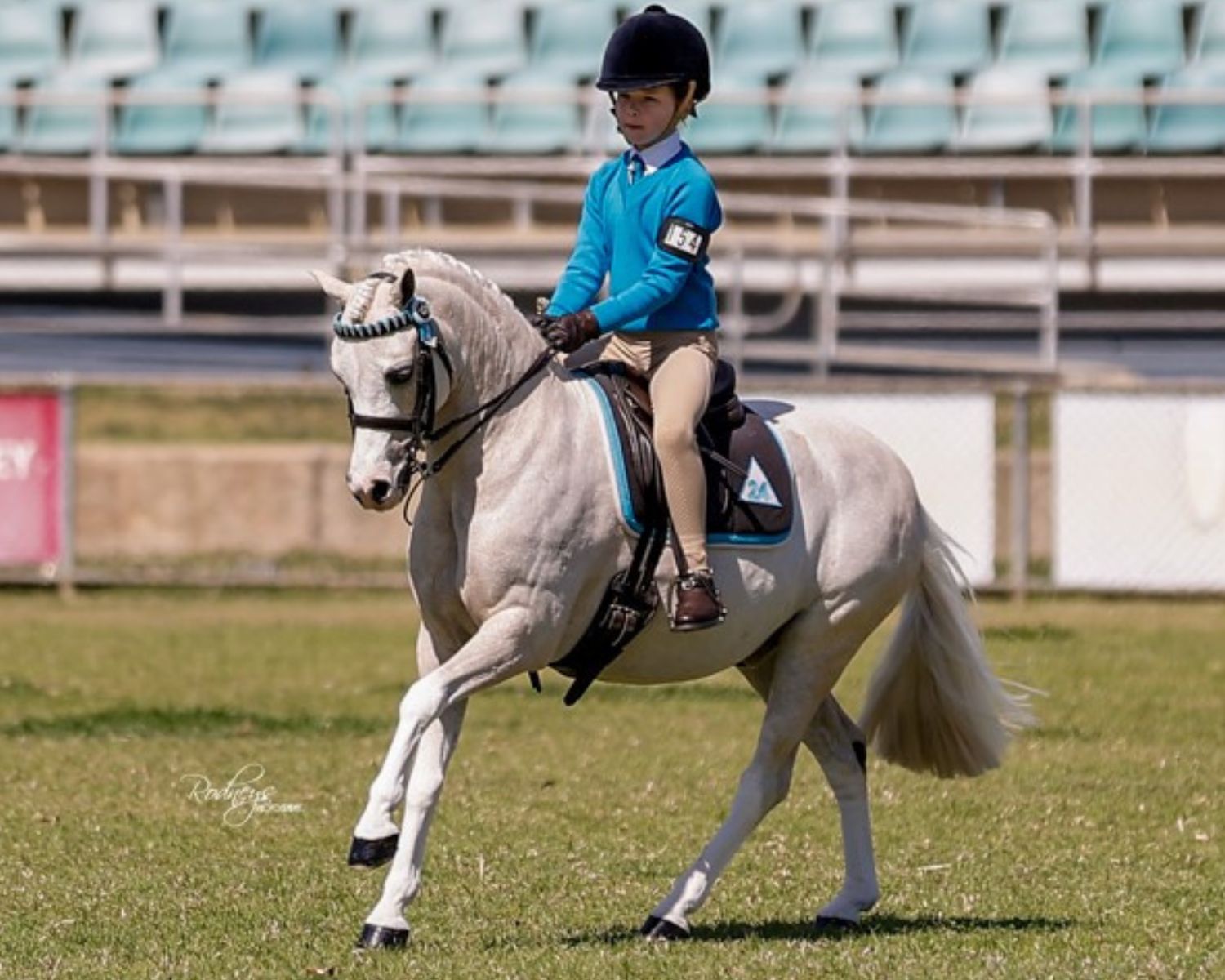 Zara is one of our youngest ambassadors who is a talented rider at just 8 years old. She sat on a horse when she was just 9 months old and now regularly competes in show horse, pony club and interschools competitions. Not only a capable rider, Zara is a positive and kind rider and young lady, who is a great role model for other young riders in the equestrian sport. We are very excited to have Zara on our team and look forward to following and supporting her development.
"I love being a BARE Ambassador because their products
are awesome! Team BARE are kind and supportive; it is wonderful how BARE Equestrian support riders, shows, pony club and other equestrian events."
Quick questions with Zara
WHAT EQUESTRIAN ACHIEVEMENT ARE YOU MOST PROUD OF?
There are 3 and I can't choose between them;
2023 Sydney Royal Reserve Champion Junior Girl Rider under 12 years
2021 Grand Nationals Champion Open Leading Rein Pony with my own pony, Picturesque Prince
2020-2021 EA Nationals Champion Open Leading Rein Pony on Dalbrae Vegas
HOW DO YOU STAY MOTIVATED?
Motivation is easy as I love to ride and just be with my ponies.
WHAT IS YOUR BEST COMPETITION DAY TIP OR ADVICE?
Go out there & love your pony!
DO YOU HAVE A PARTICULAR GOAL OR PLAN YOU'RE EXCITED ABOUT IN 2023?
Very excited to have qualified my own pony to compete at EA Nationals in December 2023.
WHICH ARE YOUR FAVOURITE BARE PRODUCTS AND WHY?
Youth Performance Tights! They are super comfy and there is lots of cool designs
For my ponies; the AIRFLOW Pro Sport boots. They protect and support my ponies legs & they are easy for me to put on myself.
📸 Images by Rodneys Photography