Part 1: Journey to Equimillion with Alex Vodermair 'Meet Tommy'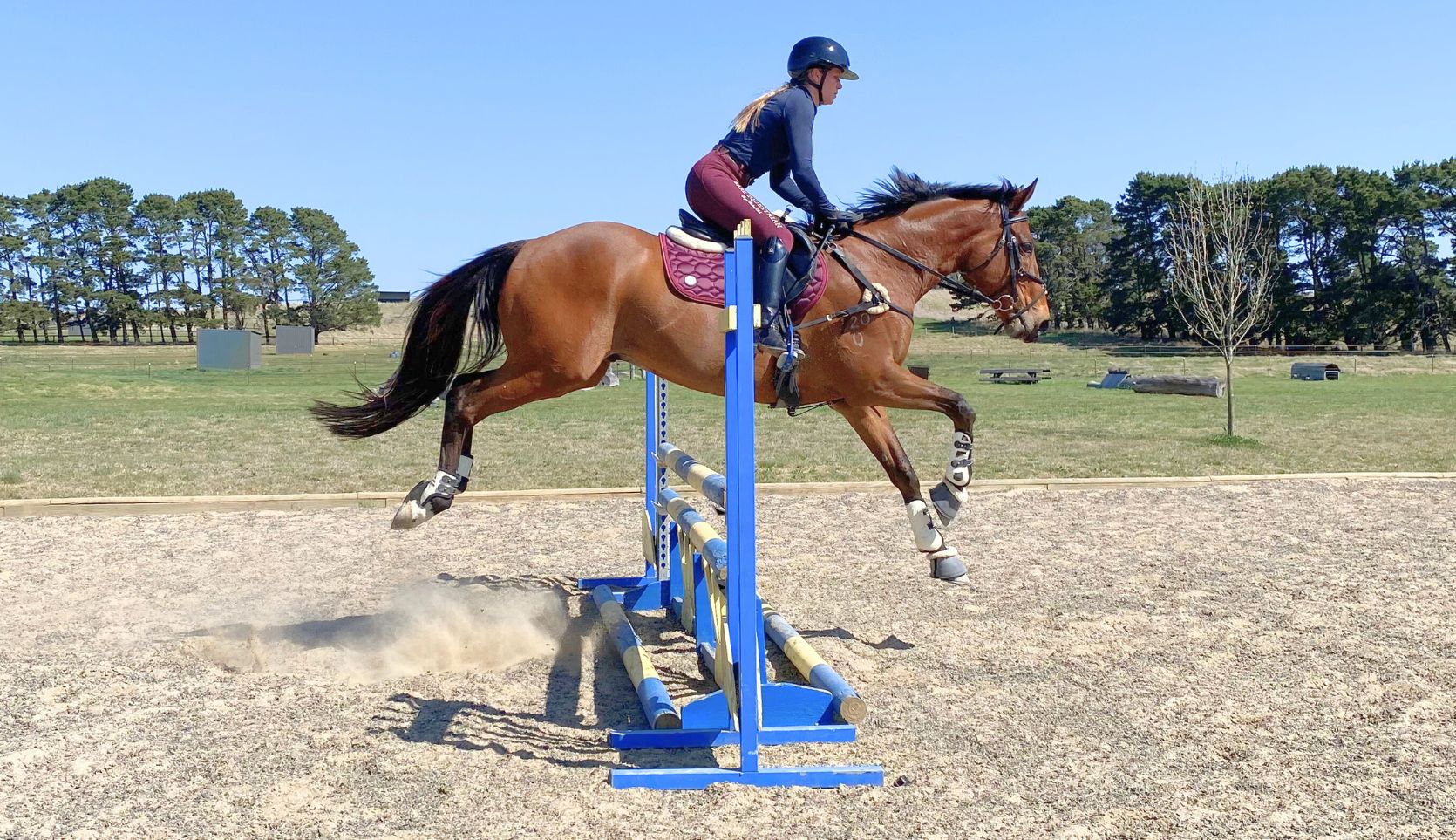 We've been following the training journey with BARE Ambassador and Tommy training their way to the NEW Equimillion event, offering a minimum $1 million in prizemoney exclusively for retired Thoroughbred racehorses across disciplines of Eventing, Jumping, Dressage and Show horse.
While the opportunity to compete at Equimillion was not a planned event on Alex's calendar, the training and foundations have being laid down for years with 'Tommy' to getting him to the point of being a hot contender at the event.
We sat down with Alex and asked her about the journey to getting Tommy ready for Equimillion and how it all started.
Q. Who is Tommy?
TJ Hilfiger, or 'Tommy' as he is known at home, is a stunning 13 y/o rich bay OTTTB who was bred at Yarraman Park Stud in Scone and raced under the name 'Tommondo.'
Tommy was trained by Stephen Farley and he had his last race when he was 4 in Wyong. When retired from racing he live with A and P Cohen for about a year, and then went to Emma Mason Eventing who trained him to be an eventer.
He was then purchased by my client, and now good friend, Helen Nash when he was 6 years old, and I came into their lives about a year and a half later.
Q. Why did you decide to do Equimillion?
Helen and I have been friends for many years, and she holds a very special place in my heart. Seven years ago she and Tommy became my first client's in Australia, so riding Tommy for Helen at Equimillion is very sentimental and personal to me. I asked Helen if she wanted to do it together as a team, and Helen once again showed her great support. Helen is a wonderful equestrian and has spent the hard hours on Tommy's training to make him the amazing horse he is today. I know this solid foundation she has given him would make him highly competitive for Equimillion.
Tommy is a very special horse. He was the very first Off the Track Thoroughbred I had ever ridden, and boy has he taught me a lot! On the first ride I had, I turned up in spurs and rode him like I would any young 6-year-old horse, and he had quite a strong opposition to that. He disliked my spurs so much he kicked out at them on the first touch on his side with such force, he kicked a hole into the side of the arena wall! It was at this point that I realised I had to earn the trust and respect of Tommy to progress with his training, and here we are 6 years later entered for such an exciting event.
Q. Why is this event important to you?
This is the perfect event to show how amazing Tommy is and really show other people what he can do. He is the perfect example of the success and versatility an OTTTB can have, and what they can achieve with a lot of patience and training. It is inspiring to look back on how far he has come and how much he has learned on his journey. We want to showcase what he has done, what he can do, and just how talented a TB can be.
Q. What events will you be competing in at Equimillion?
I'm so excited to ride this beautiful boy at Equimillion in the Novice open dressage and the 80 cm open showjumping on 1 and 2 October.
We're so excited to support Alex and Tommy at this event and believe it is a wonderful initiative of Equestrian Australia and Racing NSW to showcase the versatility and suitability of Thoroughbreds for careers outside of racing.