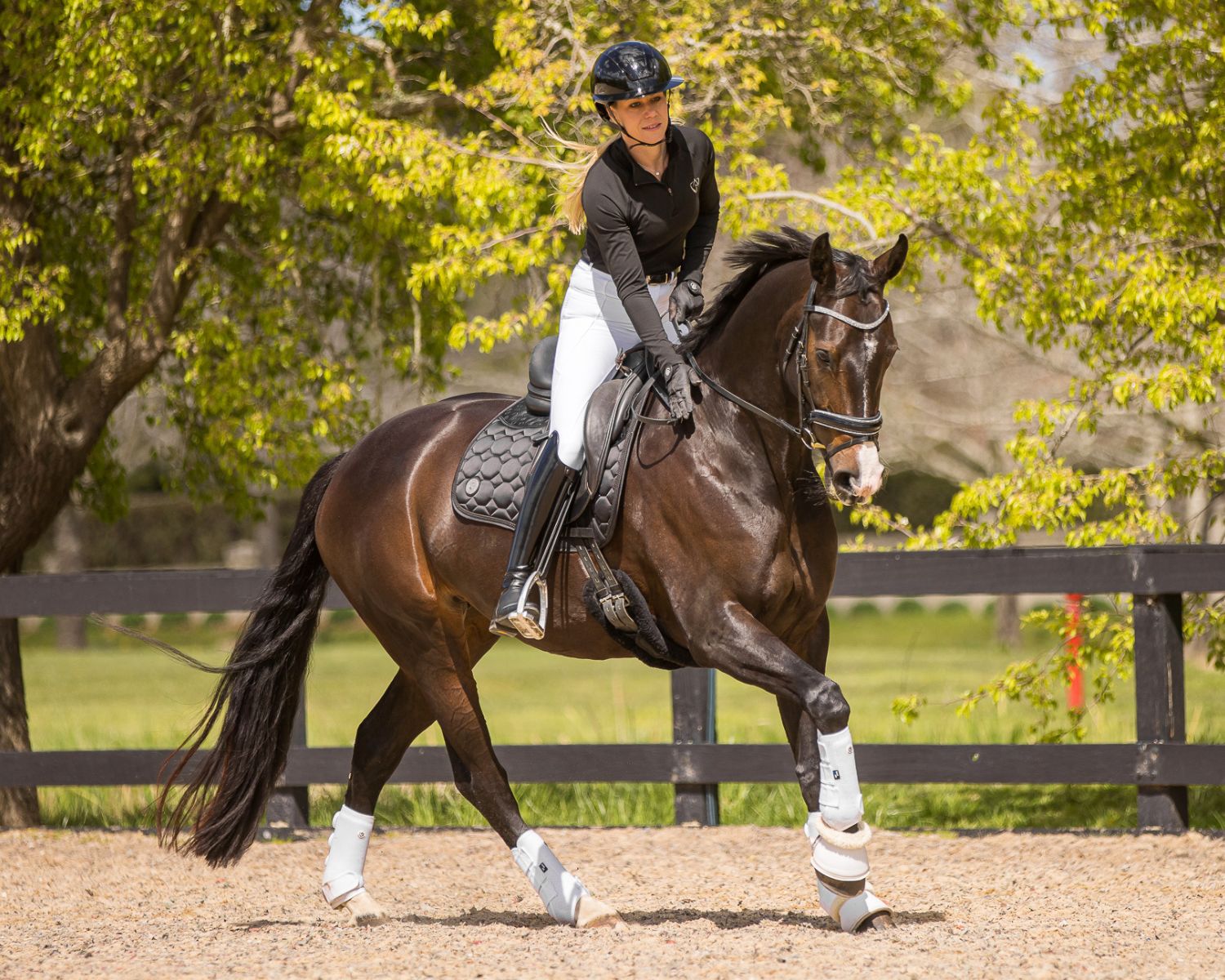 Alex is a professional dressage rider and EA Level 2 Dressage Coach who brings a wealth of knowledge and international experience to her clients, BARE and Australia. German born, Alex moved to Australia in 2016 and has never looked back; now happily sharing her passion and skills training and educating elite dressage horses in the Southern Highlands NSW. Having worked with some big names such as Helgstand and Ferinand Csaki, Alex is highly qualified and a well rounded professional. Beyond her highly decorated and impressive CV, Alex is down to earth, honest and fiercely passionate about correct training to product soft, kind and happy horses - something we absolutely admire.
"Knowing I can share my passion with a kind and supportive community makes me very excited for the next competition season!"
Quick Questions with Alex
WHAT EQUESTRIAN ACHIEVEMENT ARE YOU MOST PROUD OF?
Winning the 5 year old class at Sydney CDI 2022.
HOW DO YOU STAY MOTIVATED?
To remind myself that I'm able to do what I love!
WHAT IS YOUR BEST COMPETITION DAY TIP OF ADVICE?
Stay focused! You win and you celebrate, you make mistakes and you learn. Always remember to keep smiling!
DO YOU HAVE A PARTICULAR GOALS YOU'RE EXCITED ABOUT IN 2023?
I'm very excited to train some lovely young horses. Dressage with the Stars and Sydney CDI are definitely some goals for next year.
WHICH ARE YOUR FAVOURITE BARE PRODUCTS AND WHY?
Denim Breeches! They fit perfectly and are super comfortable.
FOLLOW ALEX ON SOCIAL
Instagram: @alexvodermair
Alex Vodermair and Richy Rich, Champion 5 year old at Sydney CDI 2022. Picture: Rodneys Photography